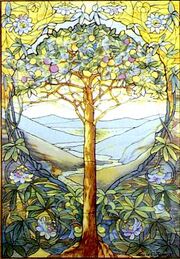 Connet is een studiebureau in Emmanuelbad waar in overleg met de Ziltlandse overheid aan Urban Planning met een lange termijnvisie wordt gedaan.
De studie werd ingericht in een Art Nouveau-villa die zich naast het Stadhuis aan de Emmanuelbad promenade bevindt.
De ruime koele inkomhal met marmeren vloer en de prachtige trap heeft reeds menig bezoeker mogen ontvangen en voelt zich vooral bij zonneschijn in opperbeste conditie. Adembenemend is het spel van licht en schaduw wanneer de zon door de wolken heen zo nu en dan de brandramen verlicht en een wonderlijk palet van kleuren tevoorschijn tovert. Alsof het goud het violet opzoekt, het lila erboven glijdt, of het goud in groen verandert. Je moet het gezien hebben om het te kunnen begrijpen.
Het studiebureau telt 4 vaste medewerkers die in teamverband werken en op aanvraag individuele projecten uitwerken. Alle aanvragen die binnenkomen worden in algemeen overleg verdeeld, en zo kan het al eens dat de jongste medewerker (28 jaar) een stedelijk project voor een residentiëel bejaardentehuis krijgt toegewezen en dat de oudste medewerker (51 jaar) een stedelijk project voor de inplanting en praktische uitwerking van een sportcomplex voor zijn rekening neemt.
This article is under construction. We ask you not to edit untill the work is done. But maybe the worker permits you to help him editing, so ask him / her.